Galya Orr Selected for Editorial Advisory Board
(December 2014)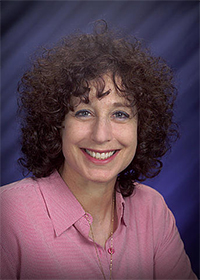 Galya Orr, editorial advisory board member
Dr. Galya Orr has been asked to be a member of the editorial advisory board of Chemical Research in Toxicology, a peer-reviewed scientific journal published by the American Chemical Society.
Orr is a senior research scientist and the Cell Isolation and System Analysis capability lead at EMSL. She is also a key collaborator on a Chemical Imaging Initiative project investigating the structure and dynamics of biological systems. The initiative is part of Pacific Northwest National Laboratory.She joins the board in January.
Chemical Research in Toxicology provides a venue for the presentation of research relevant to all aspects of the chemical basis of toxic responses. The journal is produced by ACS Publications, which is a division of the American Chemical Society.